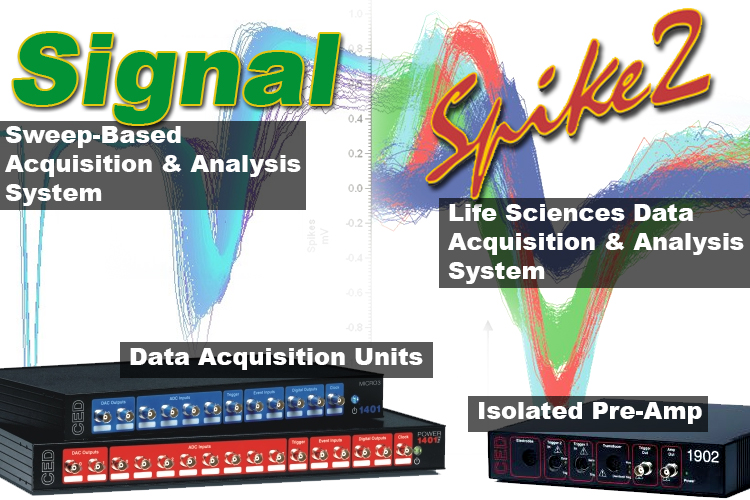 Our new partnership with Cambridge Electronic Design allows us to offer our customers the full range of CED's well known high-quality data acquisition and analysis products.  For over 40 years, CED has been offering laboratories around the world the latest in data acquisition tools.
They currently offer two different software programs (Spike2 and Signal) designed for users requiring continuous or episodic data acquisition, as well as two different hardware systems to support the programs.
All of their offerings are directly compatible with A-M Systems' own amplifiers and stimulators.  Of note, CED's innovative solution to Dynamic Patch Clamping is directly compatible with A-M Systems Model 2400 Patch Clamp Amplifier.
Check out the full line of CED's data acquisition and analysis software and hardware.