You can request a quote in a few simple steps at A-M Systems. We generate and email you a formal quote usually within 24 hours unless we require additional information or it's over the weekend.
In this example, we will add a Model 4100 High-Power Isolated Stimulator, a Foot-Switch Trigger, and a two-year extended warranty to the shopping cart and request a quote.
1. Add Your Products to Cart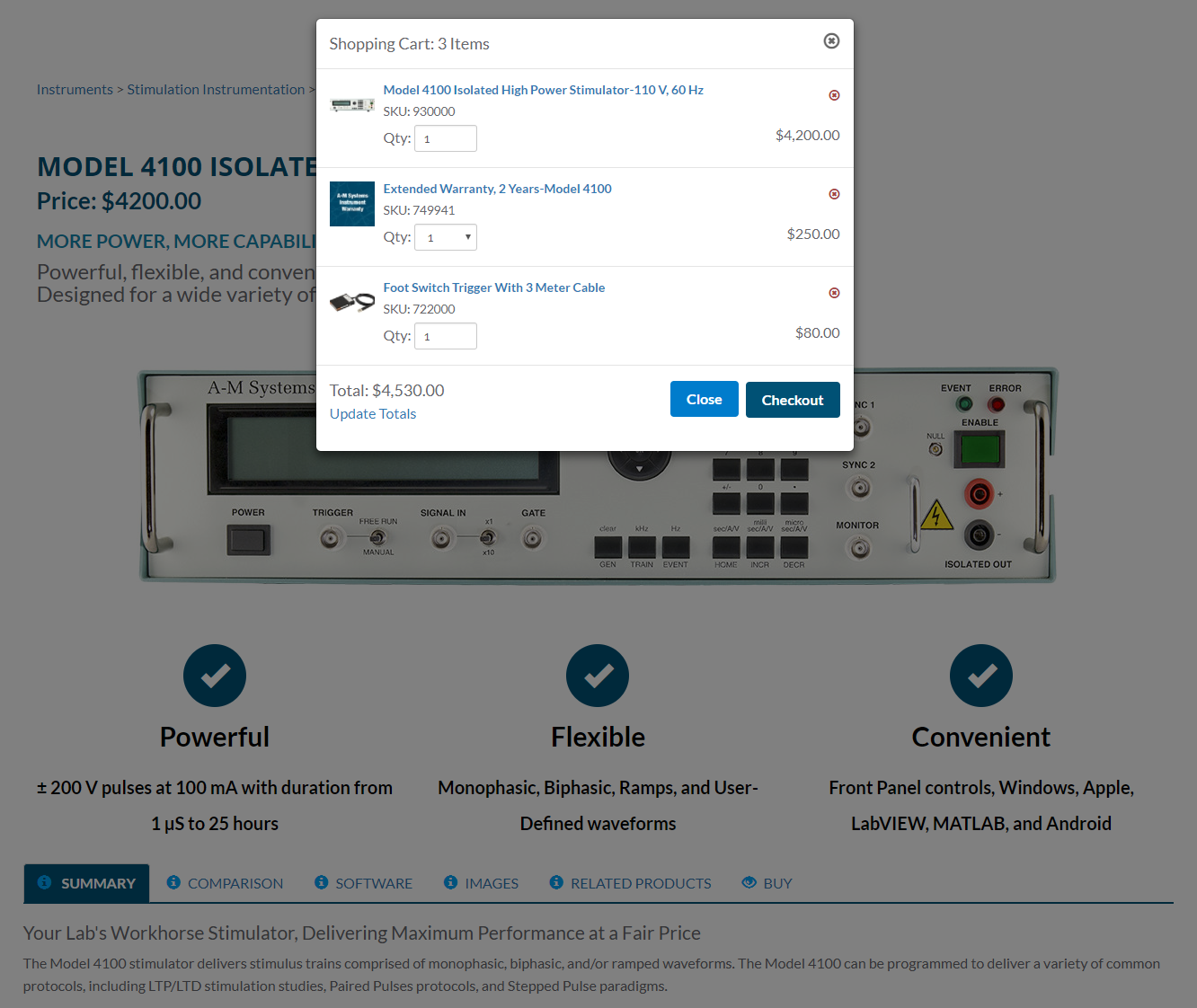 After you have added your products to cart, click the "Checkout" button to navigate to the one-page checkout form.
2. Enter your email address to start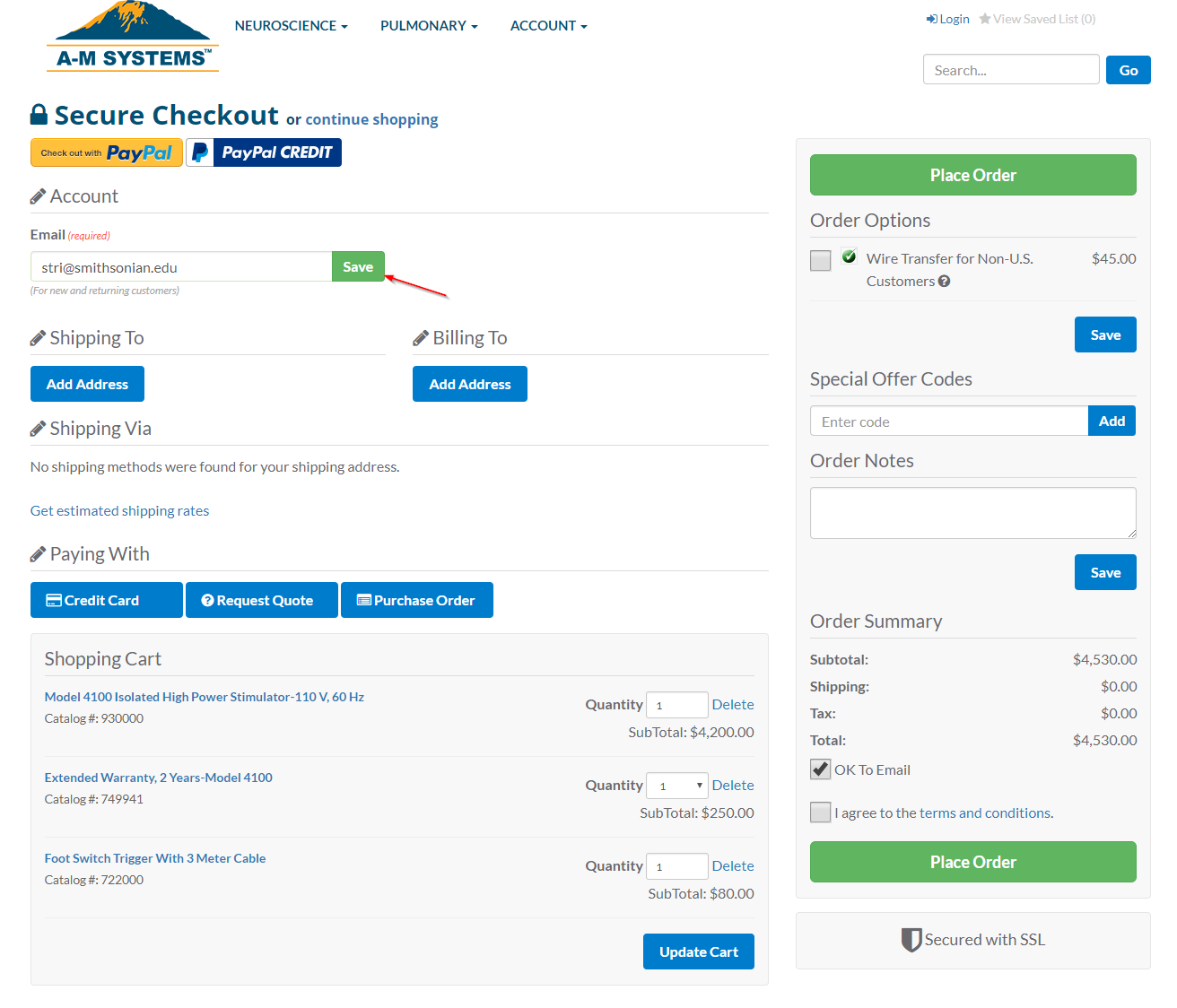 If you're a returning visitor, our system will prompt you to log in to continue the checkout process. If you're new to our site, we will prompt you to choose a password, as shown below.
Please use a valid email address so that we can contact you if we have any question about your quote request.
3. Sign In or Create an Account
4. "Request Quote" as a Payment Method
After you have filled out your billing and shipping addresses, select a shipping method. Then click the "Request Quote" button.
5. Submit Your Quote Request
And this is your last step. Please agree to our terms and submit the quote request by clicking the "Place Order" button.
We will send you a formal quote, or a proforma invoice if you're outside the United States, usually within 24 hours.